SHOP Marketplace stands for Small Business Health Options Program (SHOP) Marketplace.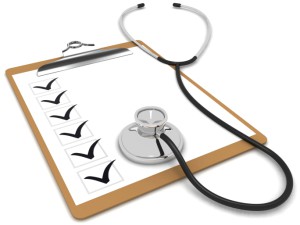 This is a new program set out by the Affordable Care Act to help out small businesses with competing in today's economy. Since a small business doesn't have the same amount of business and revenue coming in as a large corporation does, it is harder for them to provide health insurance for their employees.
Do You Qualify?
There are a few things you need to look at to see if SHOP will work for your small business.
To qualify as a small business, you must have no more than 50 employees who are full-time (working 30 or more hours per week.) A small business doesn't include an individual who is self-employed without employees. You can get individual insurance through the Health Insurance Marketplace instead.
SHOP must be offered to all of the full-time employees.
At least 70% of those full-time employees must be enrolled (in many states.)
You must have an office/employee work site at your state's SHOP Marketplace to use that particular SHOP.
Package Options
When choosing what plan would be best for you and your employees, there are four different options available. Those four include Bronze, Silver, Gold and Platinum. Unlike other insurances, the different levels do not have anything to do with the quality of coverage that you will receive. These levels only exist because there is a difference on how the costs will be shared between the plan and the employee. This includes costs such as deductibles, co-payments, or out-of-pocket expenses if there is a lot of care involved. You can maintain the type of coverage you and your employees will receive with whichever plan you decide to pick.
Benefits
You may qualify for extra tax credits if you have 25 or fewer employees only when you sign up for SHOP.
You can control exactly how much you'd like/can afford to put towards each employee's benefits.
You can also control the coverage that your employees receive from picking one of the package options listed above.
The coverage that you choose can start at any time after you have signed up.
If your small business needs health insurance, Employer Advantage Group can help. Please contact us to learn more. We would happy to answer any questions you have about the process or any coverage options that would be best for your business.